We are no Avengers but we sure act like superpower heroes!
You are about to open a new coffee shop and want to have your own logo? It seems difficult for you to find a logo design service which is reputable and quality? Streetnet will bring energy and enthusiasm of youth to create your aesthetic and stunning brand. Each logo product is unique because of the artistic creation and professional service process.
The diversity of customers, ranging from restaurants, spas to real estate, applications and collaboration with distinguished partners is proof for our reputation. 
Let's check out some logos designed by Streetnet in Da Nang!
Ca An Kien Restaurant
Ca An Kien operates in seafood field. The logo is based on the image of a fish presenting in Eastern and Western cultures with many symbolic meanings. The fish is considered to be the heart of the restaurant, which is also appeared in the main dishes. In particular, it is associated with the symbol for water and fullness. Moreover, when the fish jumps out of the water, it indicates the desire for effort and success.
Furthermore, the use of the blue color symbolizes "water" element as the dominant color which demonstrates loyalty of customers as well as the responsibility of Ca An Kien to their customers.
Mrs. Chuc Midsize Restaurant
Can we create a good concept without making your logo design too complicated? Yes, we definitely can. You can immediately recognize business goal when looking at the logo of Mrs. Chuc! It brings cozy, joyful colors together with the image of the owner, warmly welcomes guests to the restaurant. The logo is designed with a charming and affable image which makes it distinctive from other restaurants. Every time looking at it, you will rapidly realize that this is the symbol of Mrs. Chuc!
CHIC accessories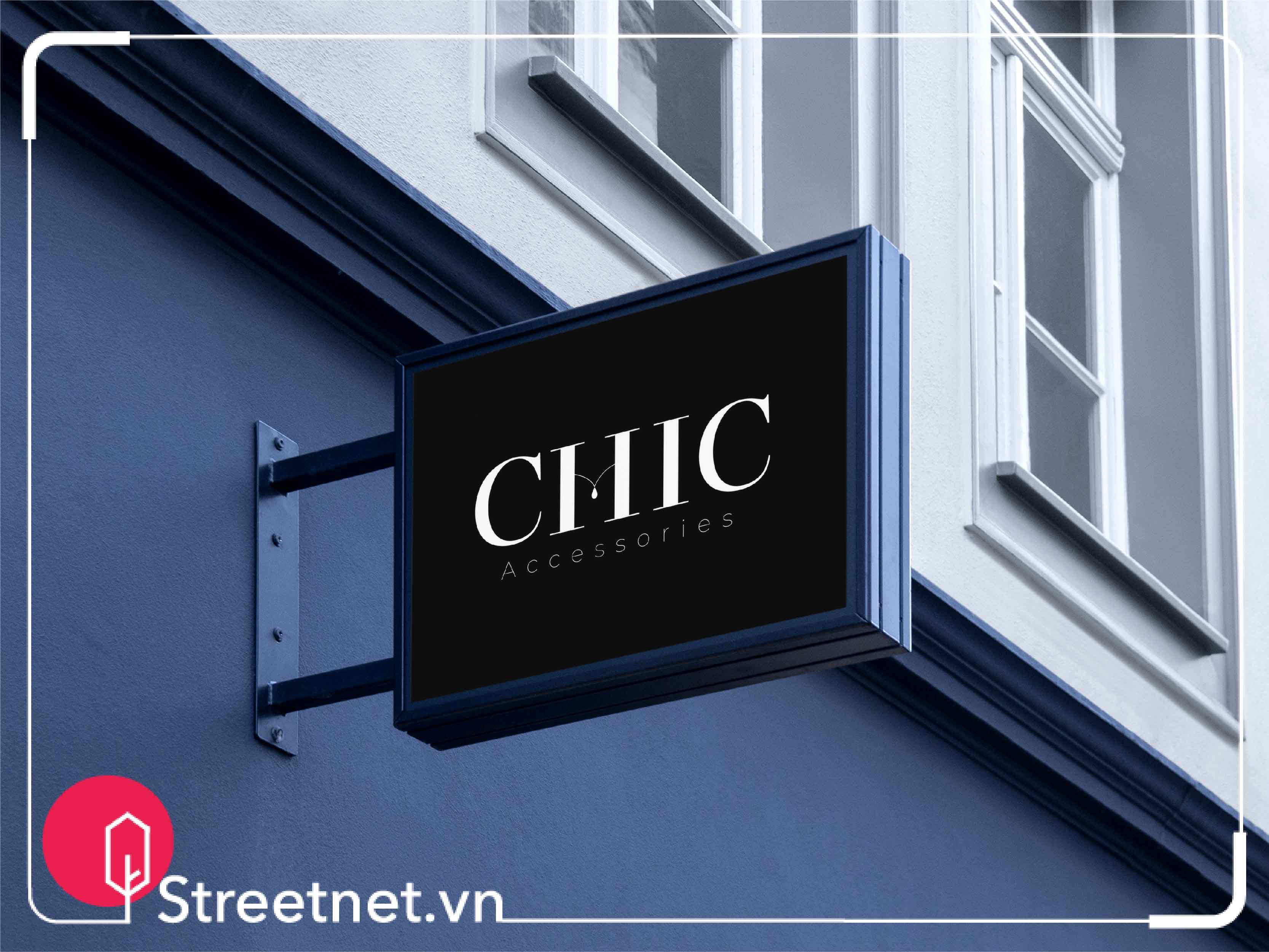 By truly understanding the crucial role of logo design, we create stronger brand identity that will perform for the business, rather than just appealing pictures. As you can see, it demonstrates simplicity, luxury, and elegance for the logo of jewelry store. The letter H is delightfully stylized to look like a chain. The bold font is used subtly to create an impressive, dynamic and glamorous look. 
TAN VINH
The logo design process requires creation, enthusiasm and keenness of the whole team to transmit accurate business goals. This logo is combined with 2 letters T and V in the word TAN VINH. It is a steel construction design company, thus the logo is demonstrated with thick, straight lines. In addition, the logo indicates solidness and stability in steel structure designed and constructed by Tan Vinh.
DV CONS
DV CONS is also a construction company but here the logo is inspired by skyscrapers. These buildings rise into the blue sky and stand permanently in the middle of a large area. They also express DV CONS's design and construction mission. The navy blue displays elegance and high stature along with strong and sustainable nature. What's more, a fiery orange indicates the company's enthusiasm that will always work for the safety and satisfaction of customers.
My Angle Insurance Application
The My Angel Insurance Application's logo is built with aspiration to demonstrate its mission and commitment. Choosing angel wings imply that we will always be like angels, protecting you from all disasters and difficulties. We commit to bring absolute and diverse coverage to clients when using My Angel's services.
Hopefully the thoroughly sharing above will help you have a comprehensive view about Streetnet and our striking achievements in logo design service. Please contact directly to be provided with accurate and full information!
———–
STREETNET – A Danang-based Marketing Agency that dedicates their advertising and branding expertise towards small businesses, first and foremost. We provide startups and small businesses access to the same advertising and design support.
Address: 240 Phan Dang Luu, Hai Chau, Danang
Hotline: 0935 616 639
E-mail: info@streetnet.vn
Fanpage: Facebook.com/streetnetcreative/ 
Behance: Behance.net/streetnetmedia
LinkedIn: Linkedin.com/company/streetnetvn/
Youtube: Streetnet Media
Website: streetnet.vn